Celebrating Our 30th
Year In Business in 2022!

CPR and First-Aid Classes
We offer classroom training to individuals and groups for Healthcare Provider, AED, Heartsaver, First-Aid and Blood-Borne Pathogen. These courses consist of lecture and practice on mannequins and management of foreign-body airway obstruction for adults, children and infants. Certification cards are issued immediately after class and are renewed every 2 years.
In partnership with - Full service travel agents serving Dallas, Vincent Vacations,
travel agent Dallas
,
travel agency Tyler, Texas
, they specialize in group travel, cruises, destination weddings, honeymoons, Sandals Resorts and more with several Dallas agents. Visit their newest location,
Travel Agency Lubbock
. Visit our partners, Organon Data.
Oklahoma Corporation Commission oil and gas, well search, well data, pooling orders. Oklahoma Energy Acquisitions lp, Oklahoma oil and gas maps, pooling orders Oklahoma, increased densities Oklahoma, Spacings Oklahoma, Poolings Oklahoma, Location Exceptions Oklahoma, Intents to drills Oklahoma, Completions Oklahoma, Mapping Oklahoma, Regulatory Filings Oklahoma, Oklahoma GIS data, Oklahoma well data, Oklahoma oil and gas data, Oklahoma corporation commission data, Oklahoma regulatory data
Travel Agency Fort Smith, Arkansas
We are certified CPR Instructors and all guidelines are taught in accordance with American Heart Association for Healthcare Provider and Heartsaver. We have been instructing CPR and First-Aid classes for over 26 years, and have issued in excess of 5,000 certifications in the Dallas-Fort Worth, Texas area in 2015.

Partnering with custom home builder, Alder Fine Homes. They feature new construction Edmond and greater areas like Timbercrest with a focus on Urban farmhouse, Bungalow/Craftsman, Coastal, and Traditional/Transitional style homes.
Premier Craft specializes in sheet metal forming, fabrication and design work. They are skilled in waterjet, cnc cutting, plasma, sheet metal, metal fabrication, architectural copper, decorative copper, custom fabrication, metal fabrication, gutter, heads, downspout, metal forming, roofing metal, shear, break metal, brake metal.
Chaparral Concrete Equipment, for your heavy equipment including rental mixer trucks and used mixer trucks. Located centrally in the DFW metroplex in Southlake, Texas, Chaparral has booster trucks and other heavy equipment for purchase and rental.
We offer training for:

CPR
First-aid
Safety
Heimlich / first-aid for choking
Unconscious and conscious adults, children and infants

Healthcare Provider
AED
Heartsaver
Blood-Borne Pathogen

NEW! We now offer Online CPR Renewal
Get your Healthcare Provider recertification online. More info

Class Scheduling
We understand you are a busy person, so we have developed a format that is convenient and adaptable to your needs. Each participant will train on his own sterile mannequin.
We have added a new location for your convenience in Euless to service the Hurst Euless Bedford area including Fort Worth. Following are the class schedules at all locations:
Pricing
• Healthcare Provider - $45.00
• Basic CPR-Heartsaver - $48.00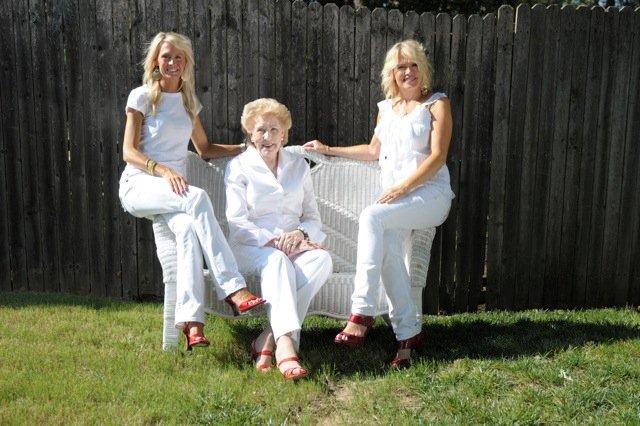 On-site Training
Classes are also offered at your place of business for groups of 5 or more students for your convenience. We specialize in large groups such as:
Day Care Centers
Fitness Centers
Home Health Care
Doctor's offices
Dentist offices
Nurses
Security Guards
Construction Companies
Roofing Companies
Please call us at 214-295-4559 for pricing and to schedule classes to be held at your location.
NEW! We now offer Online CPR Renewal
Get your Healthcare Provider recertification online. More info

About Us
It's Breathtaking started teaching classes in 1992. Our training was done part-time until 2002 when we moved to a full-time schedule to accommodate a growing need for training and 3 locations.
Last year we trained over 5,000 students.
We train an average of 75 dentist offices a year.
We were recently privileged to go to the home of a high-profile Dallas Cowboy to train his wife, mother and housekeeper.
Past clients include DART and Allied Security.

Contact Us
For our LEWISVILLE location or surrounding areas ~ For more information or to schedule a training call (972) 317-0958 or e-mail us at corrine@ItsBreathtaking.com.

For our DALLAS location or surrounding areas ~ For more information or to schedule a training call (214) 295-4559 or e-mail us at searri@ItsBreathtaking.com.

For our EULESS location or surrounding areas ~ For more information or to schedule a training call (817) 287-1332 or e-mail us at starla@ItsBreathtaking.com.